The Courses
2. Applied Volume Calculations
3. Arithmetic
4. Caustic Soda
5. Chemistry Unit I Chemistry in a Modern World
6. Chemistry Unit II The Organization of Chemistry
7. Chemistry Unit III Water and It's Elements
8. Chemistry Unit IV Chemical Calculations
9. Chemistry Unit V Ionization
10. Coagulation and The Lamella Separator
12. Electrodialysis
13. Filtration
14. Groundwater Pollution, Remediation & Groundwater Sampling Guidance
16. Hydraulics and Electricity
18. pH Measurement
19. Pumps
22. Sewage Treatment
23. Unit Operations Math and Leachate Treatment
24. Unit Operations Math Module #1
25. Unit Operations Math Module #2
26. Valves
27. Wastewater Characteristics and Wastewater Sampling
29. Wastewater Sources (Part 1)
30. Wastewater Sources (Part 2)
31. Wastewater Sources (Part 3)
________________________________________________________________________
providing
Easy to Learn Wastewater Treatment Correspondence Courses
to complete the
State of Massachusetts Department of Environmental Protection's

State of New Hampshire's Department of Environmental Services

State of Vermont's Department of Environmental Conservation
requirements to earn annual Training Contact Hours (TCH) and/or Continuing Education Units (CEU).
Sign up NOW and complete your annual Wastewater Treatment Operator (WWTO) training requirements!
________________________________________________________________________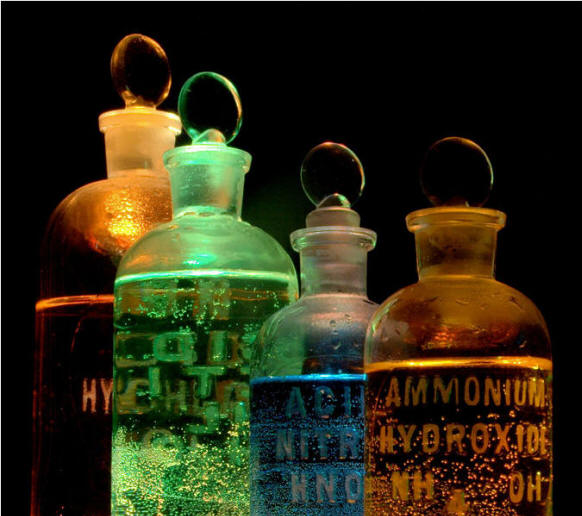 Chemistry Unit I
Chemistry in a Modern World
TCH: 5 Hours
CEU: 0.5 Units
Price: $ 75.00
Contents:
A Science of Matter and Energy
Chemistry is a physical science

What is the method of science?

Why study chemistry?

What is matter?

Mass and weight

The density of matter varies

There are three states of matter

There are several forms of energy

The conservation of matter and energy

The Centigrade temperature scale

The metric system

The scientific notation of numbers

Accuracy of measurements
The Composition of Matter
All matter is divided into three general classes

Substances include compounds and mixtures

There are relatively few elements in nature

There are two general classes of elements

What do we mean by a chemical symbol?

What is the significance of a symbol?

Compounds differ from mixtures

The Law of Definite Proportions

Some common examples of mixtures and compounds
Matter and Its Changes
Of what particles is matter composed?

How large are molecules?

Are all substances composed of molecules?

The formula of compounds

The molecules of gasses have motion

Moving molecules have kinetic energy

The diffusion of gasses

All gasses do not diffuse at the same rate

Motion in liquids and solids

What are physical changes?

What are chemical changes?

Chemical change involves energy

How are chemical changes brought about?

What are nuclear changes?